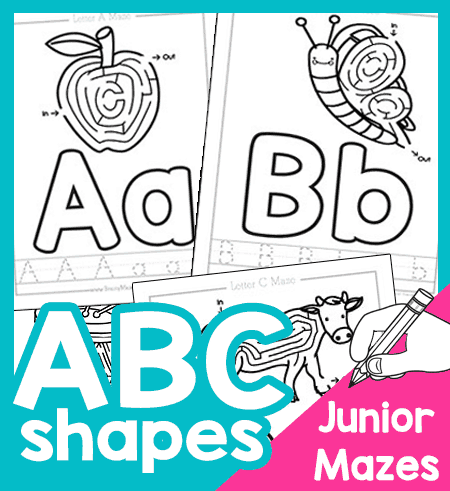 Mazes are great for children of all ages!  Tots and Preschoolers love the satisfaction and joy of solving a puzzle or a maze, which in turn builds upon key learning skills like confidence and small motor control.  The mazes on this page are just right for your little ones to join along in the BrainyMaze fun!
S

ubscribe free to print out all 26 of our alphabet mazes in a simple ebook format.  Not ready to subscribe?  Print individual files below.
Looking for something a little more advanced?  Try out these Handwriting & Maze Worksheets for older children:
Love these Mazes?  Create your own with Ramona M Graphics!