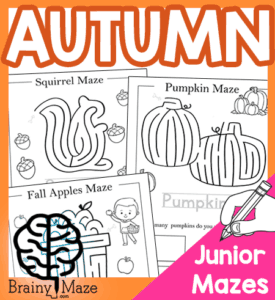 Students of all ages love mazes….and that includes your preschool and kindergarten students.  Use these fun, free printable mazes with all of your thematic Fall lessons.  Each page includes a fun maze, alongside a counting and writing activity.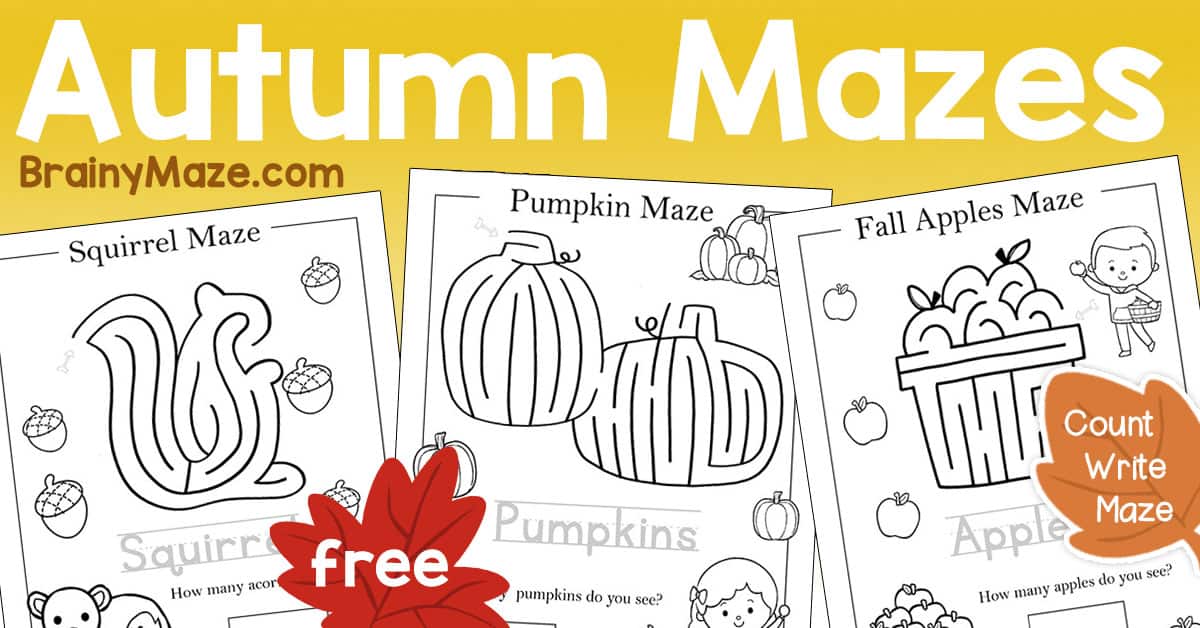 (September, October & November Activity Packs)
Geoboard: Students use rubber bands to create the pictures on a geoboard. These include one thematic picture alongside a letter or number.
Thematic Mazes: Students solve the mazes and follow the prompts.
Play Dough Mat: Students use playdough to complete the prompts. These prompts will require students to roll and make different shapes, or to use playdough to complete the picture.
Thematic Tracing Pages: Students trace the pictures with colored pencils or fine tip markers.
Dot-2-Dot & Pin & Poke: Students cut apart the halves. The first half of the page is a simple dot-2-dot worksheet. The second half of the page is a Pin & Poke picture. Students use a pin to poke a picture onto colored construction paper. *Layer the picture, construction paper, then foam core board and tape the edges. Students use a pushpin to poke through the layers. When complete, remove to reveal a picture on the construction paper.
Dab & Dot: Students use daubers to Dab by Number to reveal the mystery picture.